Gabby McClain
Blueberry Room Teacher Assistant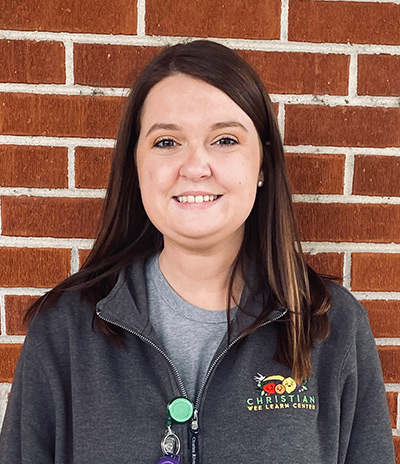 I am from Dresden TN. I attended Bethel University for 3 years and I am blessed to be involved in Early Childhood Education.
I love getting to share Gods love with children. It is such a blessing to watch the children grow and learn. One of the best things is getting to see a child's eyes light up when they are understanding and learning.
I spend most of my free time shopping, singing and hanging out with friends.